Welcome Friends!
So much has changed since the beginning of 2020. It's a different time we live in now. We don't have to tell you that we all went to sleep one night and awoke to an entire "new" world that had changed right before our very eyes. Lately, in the evenings, after I eat my dinner and perhaps light a fire in the fire pit, I get to thinking about the changes that have affected my life because of this pandemic. I'm sure you have the same thoughts too. How long will this new world go on? How long must we stay apart? How long will we be wearing face coverings? Health experts and government officials don't have all the answers to everything COVID-19 related, so we all must find a way to adapt to "our new world" and to protect each other.

We decided to write a blog…..because, well, we MISS YOU, our passengers, our customers and our friends! As I'm sure you all miss us too. Actually, a blog is a great way to stay in touch. Sure we can post pictures and updates on our Facebook and Instagram pages, but here in a blog, we can share with you our exciting life in aviation! Not to mention all the other wonderful related stories, events and happenings across all of our 6 bases and into the far reaches of the northern communities in three provinces that we serve.

Since March of this year we've made many changes that will affect the next time you air travel with us. Due to reduced schedules, our flight days and times have also been affected. It's always best to check our website or call our Reservations toll free 1-844-633-6294 or email us at reservations@northstarair.ca as changes to flights can occur at any time. Our Charter personnel have been kept busy with booking charters to the North. And of course we are still flying Cargo….and lots of it via our fleet of PC12 Pilatus, DC3 and ATR aircraft. We'll update you on our aircraft (and the people who fly them and maintain them!) and we'll have super interviews with our valued personell (who will share with you the excitement of working in aviation) in future blog posts.

During these past months we've implemented layers of safety measures that help to protect both our customers and employees and help mitigate the spread of the virus. We've also kept the public up to date with our frequent "COVID-19 Updates" and press releases on our website on a regular basis. You can read more on our protective measures here!

We have so much to share with you, but we promise to keep our blog topics light and interesting….to keep you coming back.

Like what is going on in this photo?! THAT'S a story for a future blog post!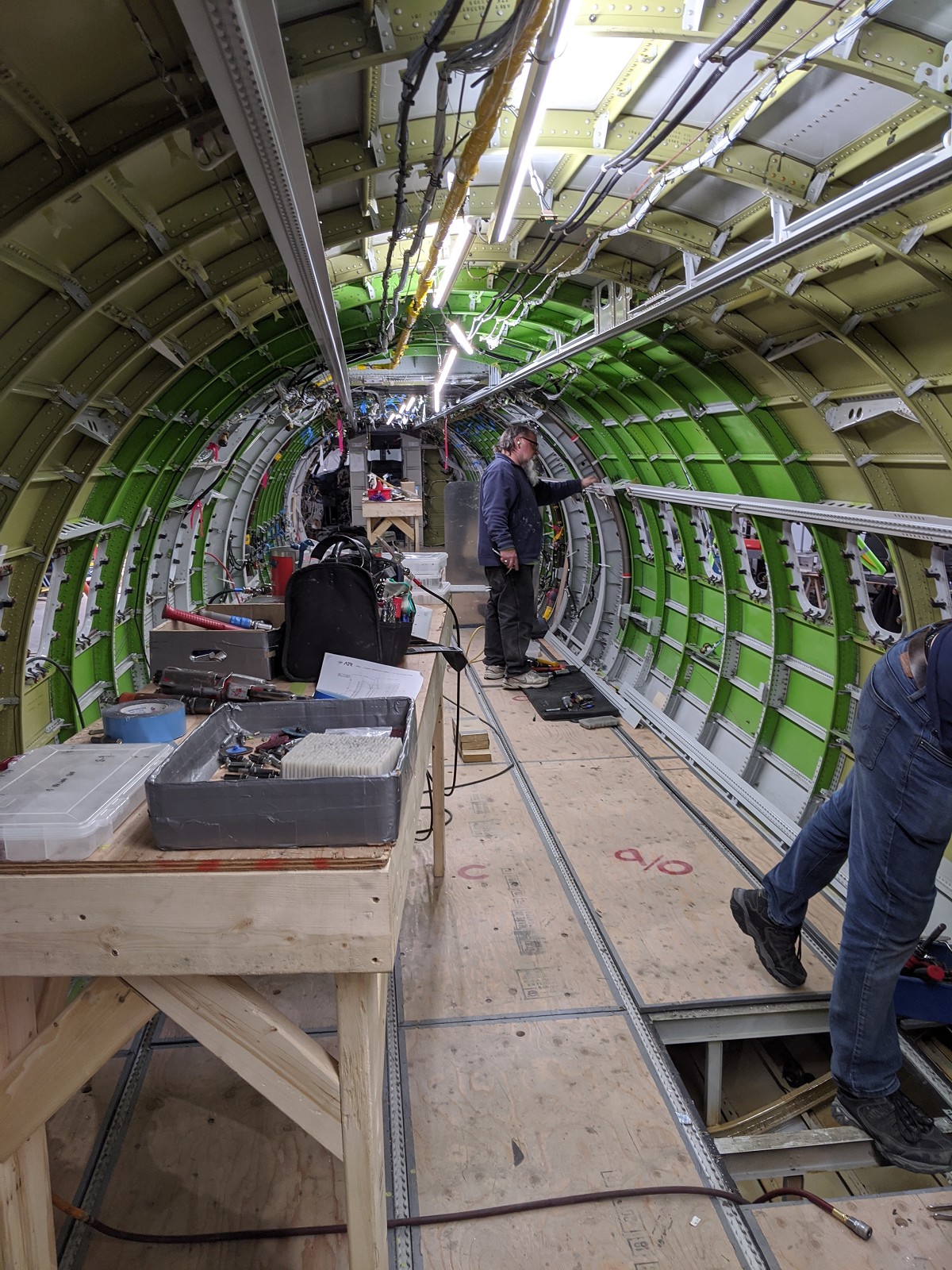 Or who are our Thunder Bay CSR's waiting for on airside?! We'll bring you the exciting (and hectic) experience of "nurse movement day" and how it's all about coordination and teamwork!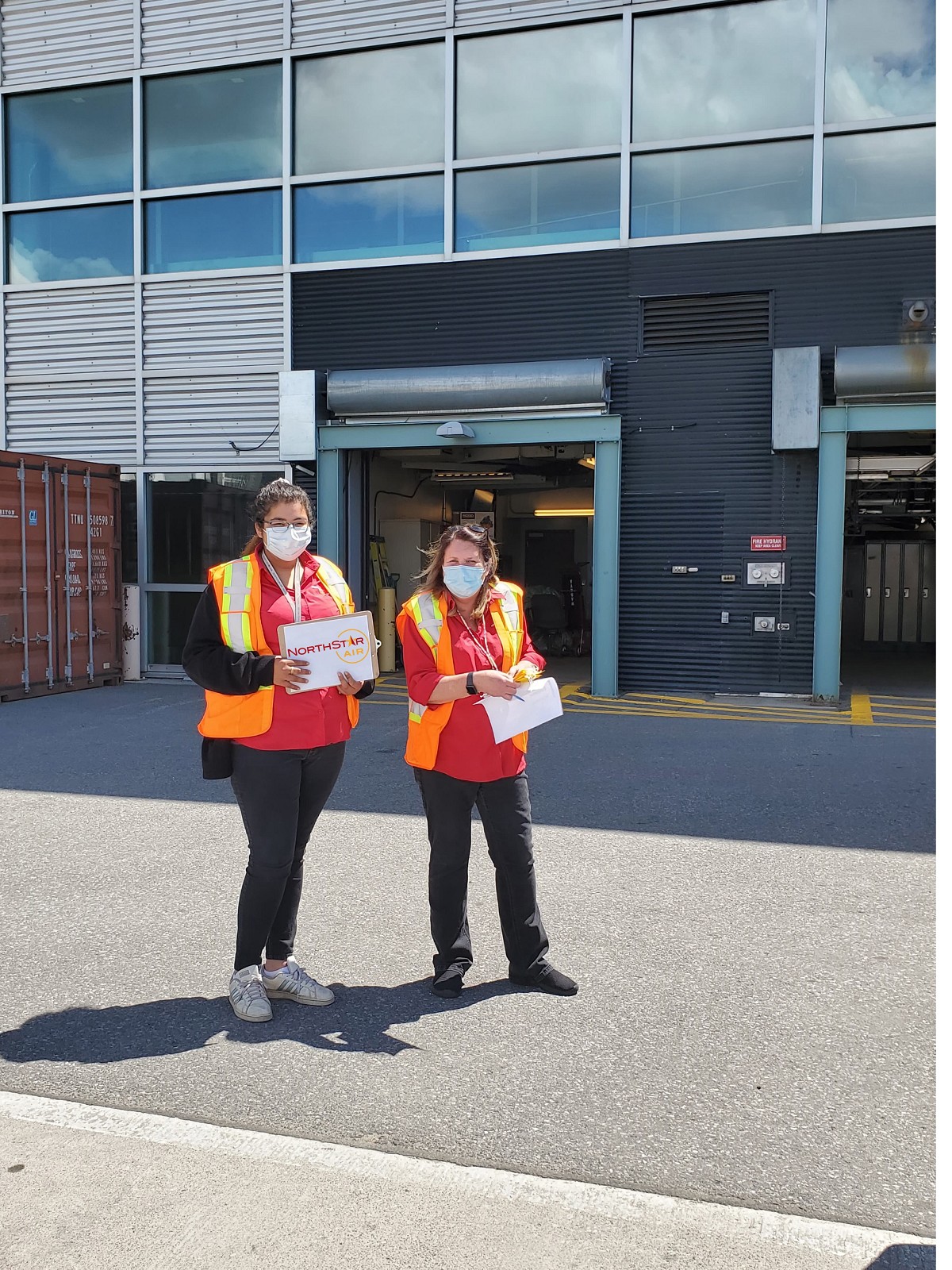 We also want to hear feedback from you! Below each blog post you'll find our comment area….join in the conversation! Or if you have an event in your community that you'd like your neighbors to be aware of, pass along the info to us and we'll post it here too! With the loosening of COVID-19 restrictions on gatherings, we are sure there are fishing derbys and festivals taking place in the North! Share your activities with us! We've added a button so you can easily share your event along with pictures with us! Just look to the right of your computer/laptop screen, or if you're on mobile, scroll down, until you see the gold SUBMIT YOUR PHOTO button.
Until the next time, take care and stay safe everyone! We will get through this together ~