Ugh…..We've been putting off writing this wrap-up of 2020. Who wants to be reminded of a year that changed your life, my life, changed the entire world and every business in it. While it was a crap year, we did still manage to do some really great things!
Our business achievements over this past year were mixed with giving-back gestures and heart warming moments in the midst of this global pandemic. Take a photo journey with us over this past year and see some of what we got up to.
---
If you recall the year started out like no other. As usual, January was quiet after the Christmas rush. We were proud to support Alzheimer Society Thunder Bay to help promote dementia awareness in the North during their January campaign. You may have noticed dementia awareness pamphlets in our aircraft seatbacks or at our airport counters. Our Thunder Bay counter agents look marvelous sporting the Alzheimer trademark scarf!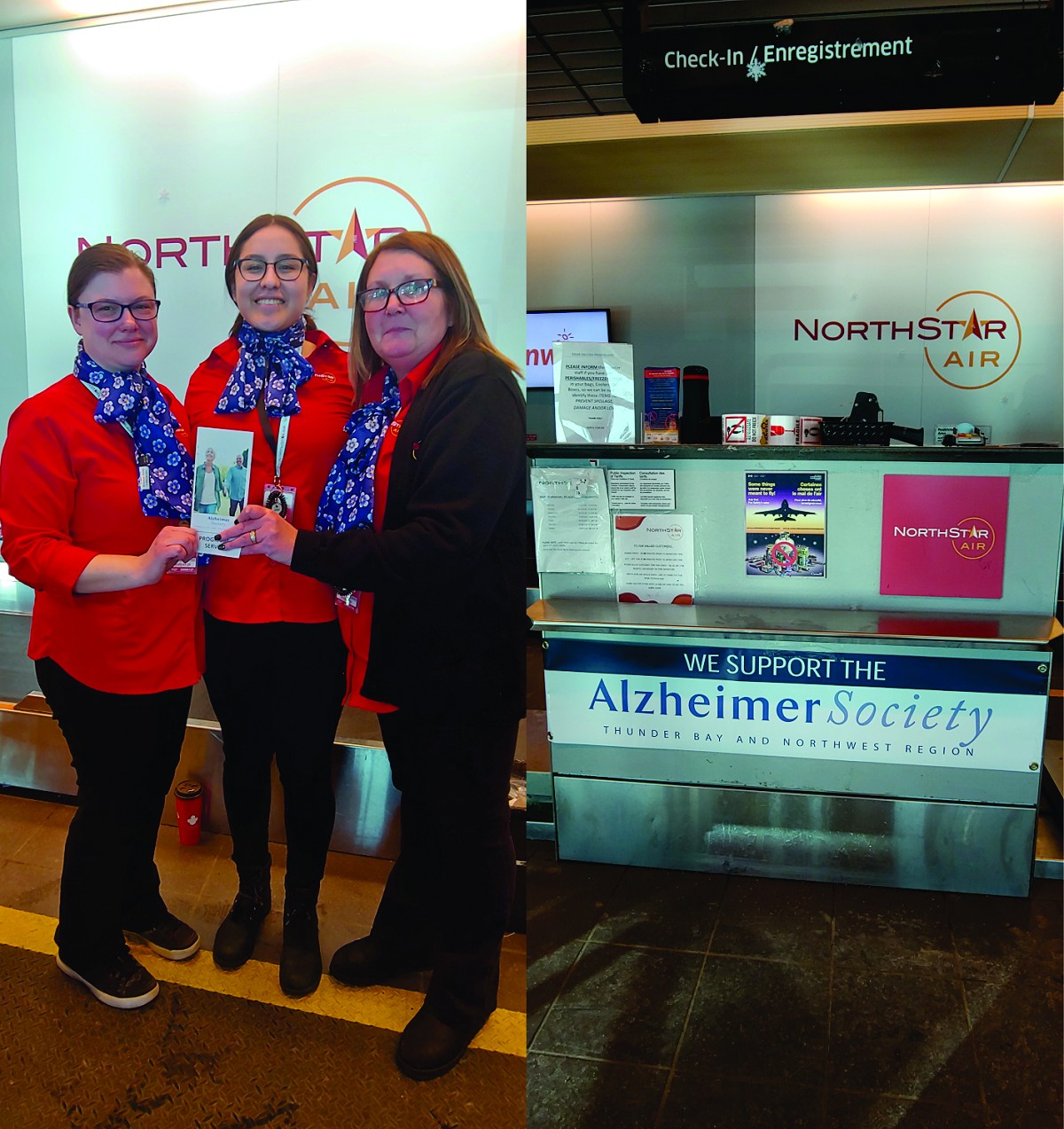 ---
In February we were at the Best Western NorWester for the annual NAN Student Orientation where we shared a display booth with the great people at the North West Company. They were promoting Northern Store career opportunities and we were promoting, yes you guessed it…..rewarding careers in aviation! That day had to be the coldest of the year so far, but the view of the Norwesters was spectacular!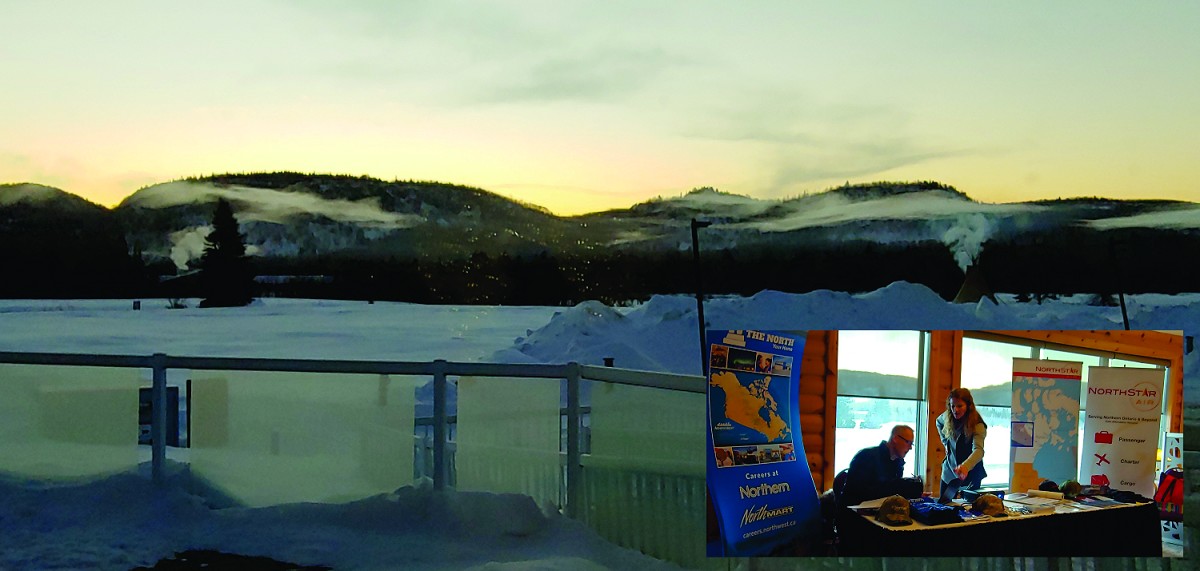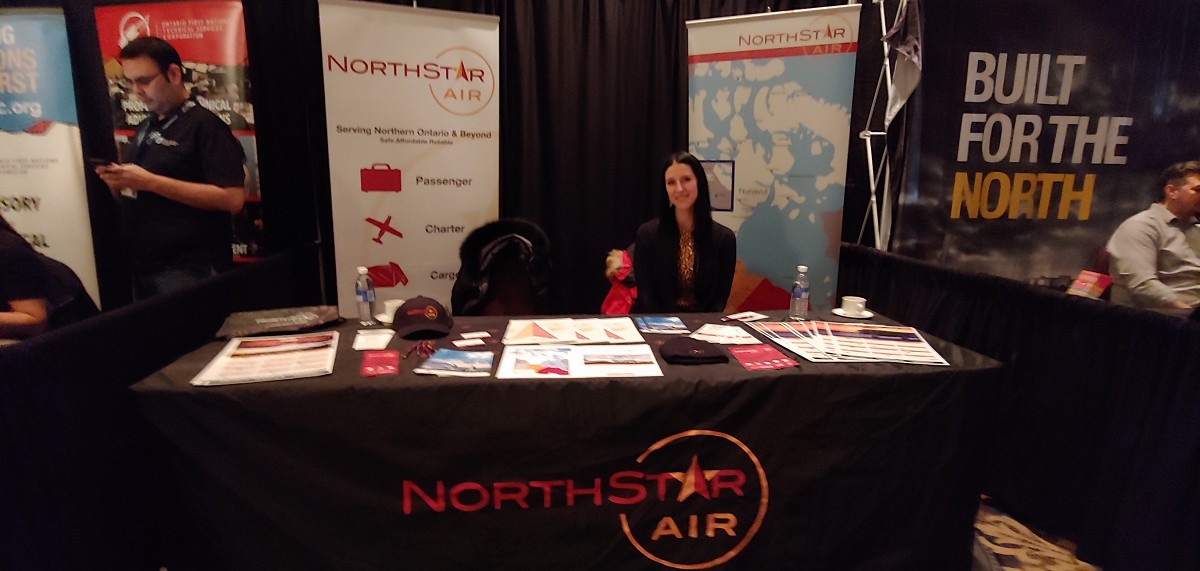 We were also talking it up at the First Nations Housing Conference held at the Valhalla Inn in February. You might wonder why we would be on display at this type of event. Did you know we have aircraft that can carry a payload of up to 18,000 lbs? Transportation to the North is our business, whether it's passengers on a scheduled flight or a charter flight or a business needing to move cargo. That's Charter Specialist Allie in the above picture. During this time period she was also instrumental in coordinating our largest dog transfer out of Northern Manitoba. Over 100 dogs arrived at our Thunder Bay hangar on the 1st day of March and with so many volunteers helping to walk, water and feed them, our furry friends were then loaded into trucks for the drive to southern Ontario to their fur-ever homes!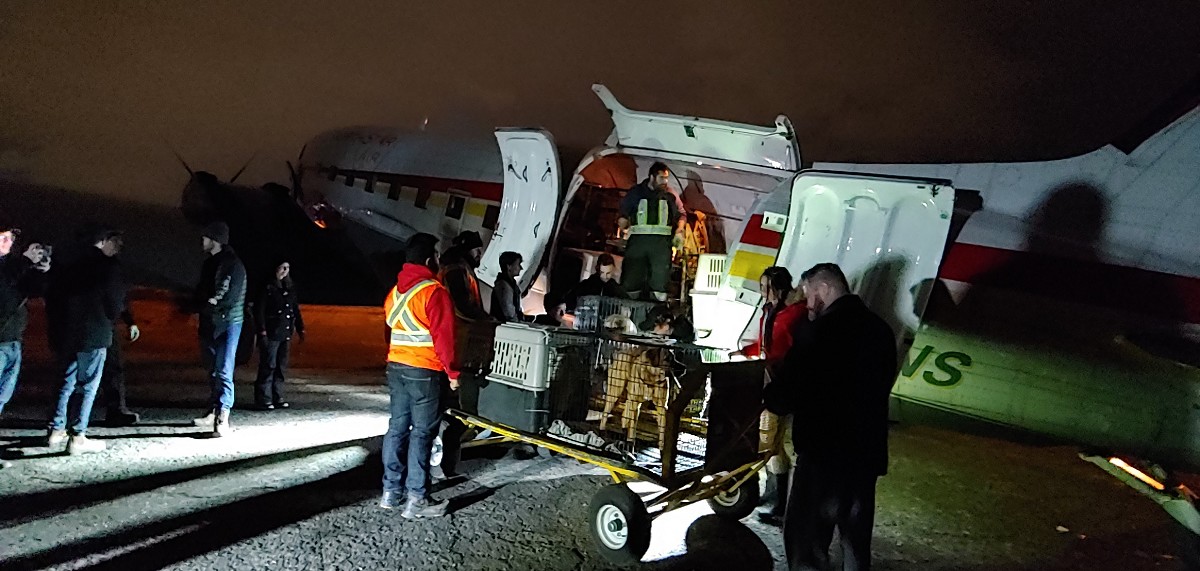 ---
The first 2 weeks of March were busy with career fairs (Sachigo Lake FN, Dennis Franklin Cromarty High School) and career presentations (Aviation Flight Management, Confederation College). But by the end of the month, six events we were committed to in March were cancelled due to COVID-19.
And just like that.....April found airports across the globe near empty......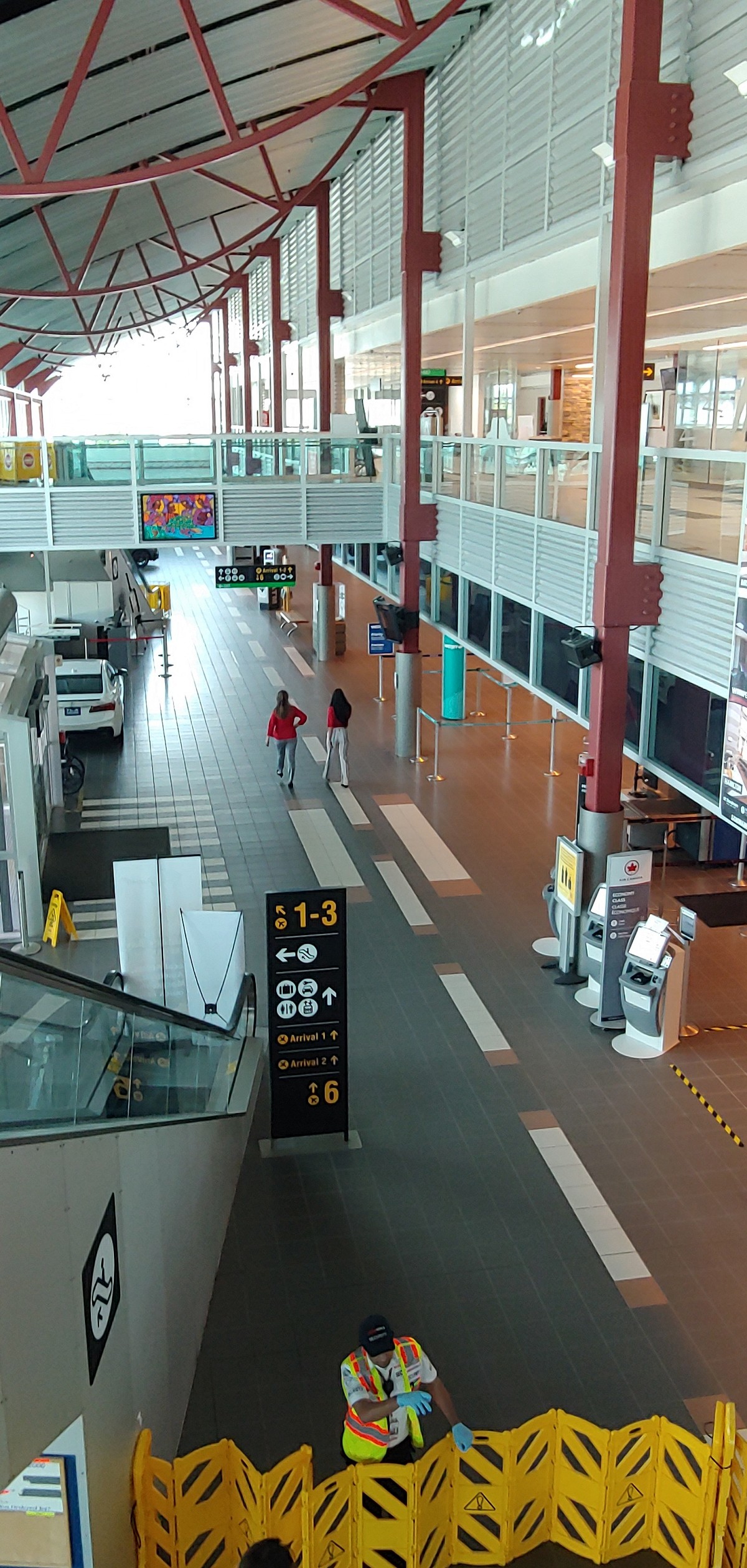 Except on "nurse movement days" when procedures like baggage retrieval were moved outdoors in order to keep safe distance. These health professionals diligently isolated themselves prior to their arrival in Thunder Bay in order to continue their travel to remote First Nations communities for their two week rotation. Such angels to keep these communities safe! And congratulations to our team that help keep them safe in their travels!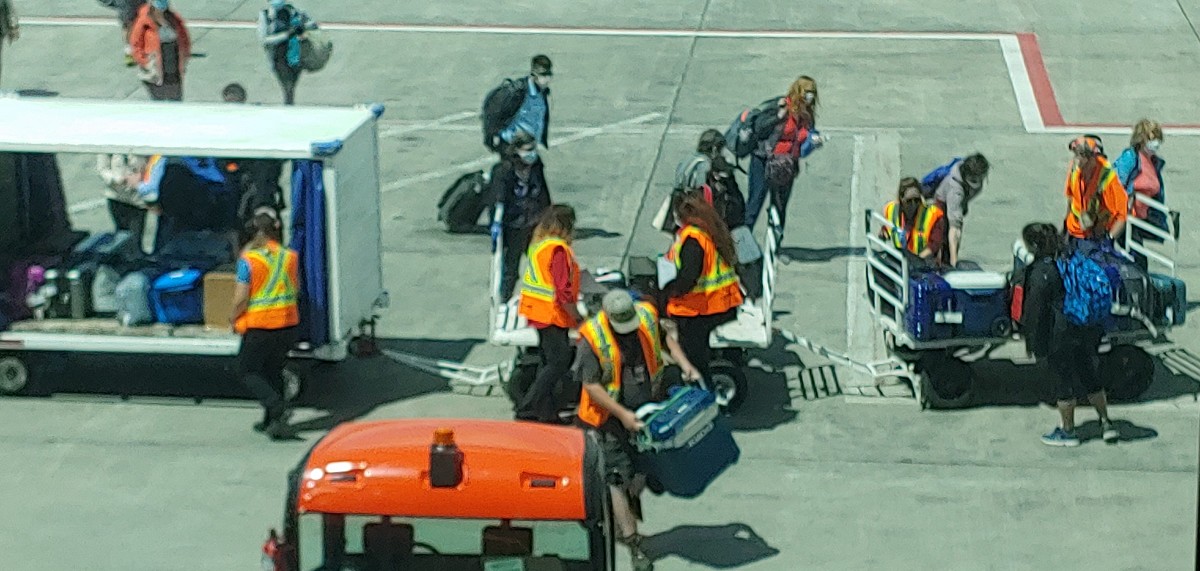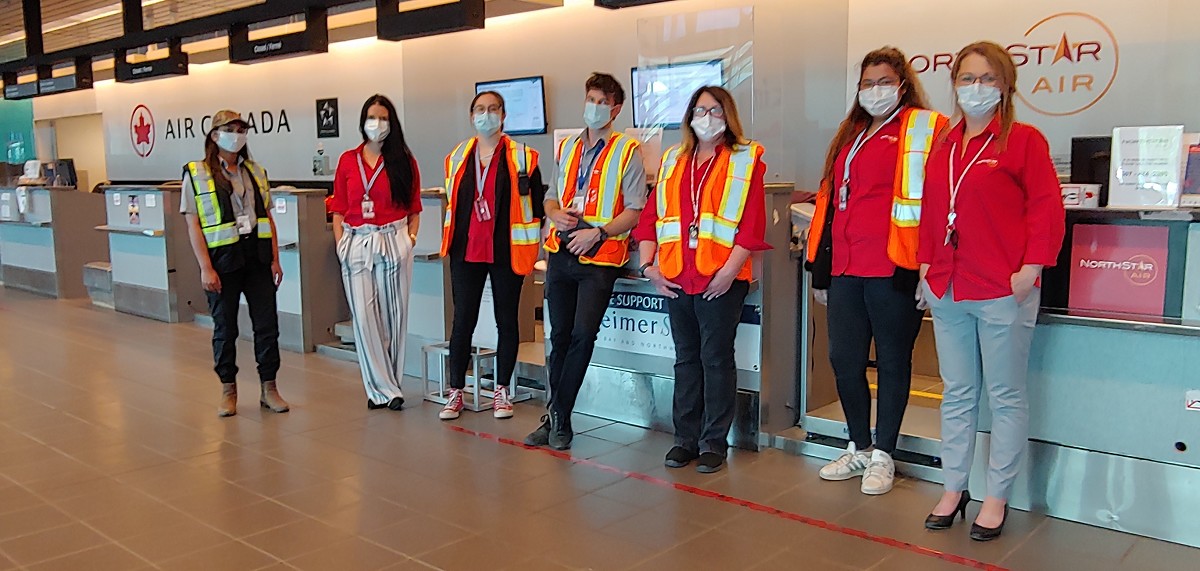 ---
In June we added another ATR-500 to our fleet. With cargo volumes steady, FNJ is a welcome addition at our base in Thompson, MB.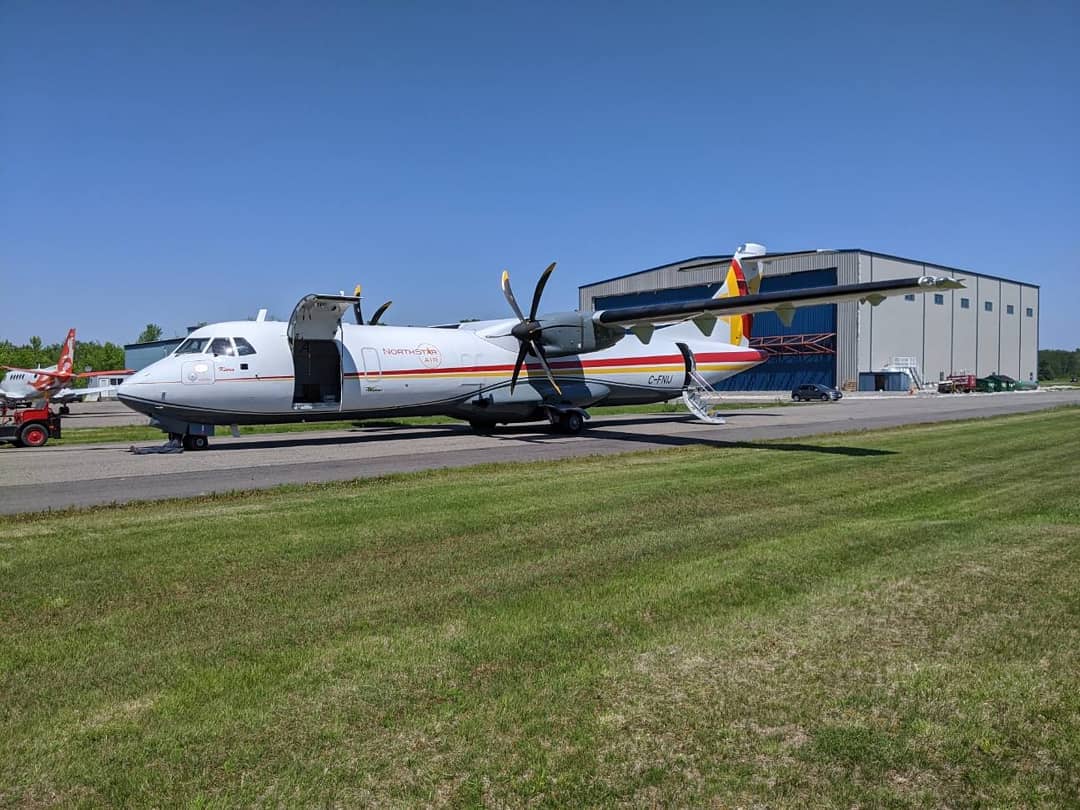 ---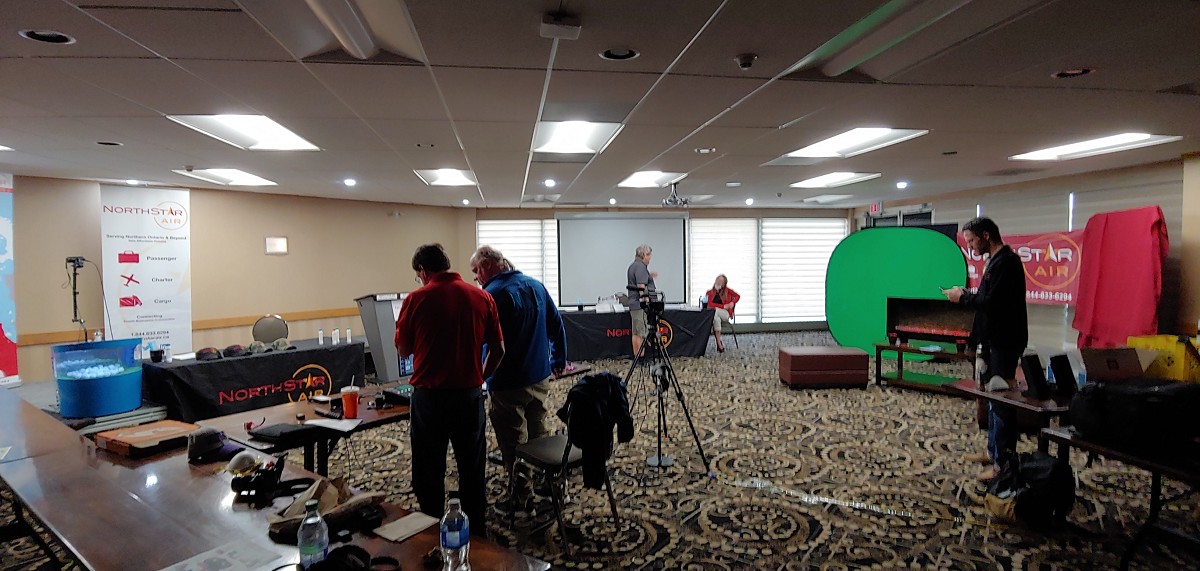 Feeling the itch from social distancing and lockdowns, but still working within our bubble and practicing all the safety protocols, we planned two LIVE online BINGO's in July with some very amazing prizes to be won! The first BINGO was held specifically for our Partner Communities, the second was open to all First Nations communities in Northern Ontario. We aimed for a night of fun and entertainment so we also included a live band and a solo performer, Nish Elvis! It was a fun, fun time planning and pulling it off. The engagement we experienced with our Northern neighbours was something we were all missing due to the pandemic.
---
In the Summer, and with passenger air travel at record lows, another Pilatus PC-12 passenger aircraft was added to our fleet. Welcome VEK! The PC-12 can also airfreight smaller cargo loads when not in use for passengers. The demand for PPE and basic necessities increased over the months of the pandemic, so having this option eased the high demand periods.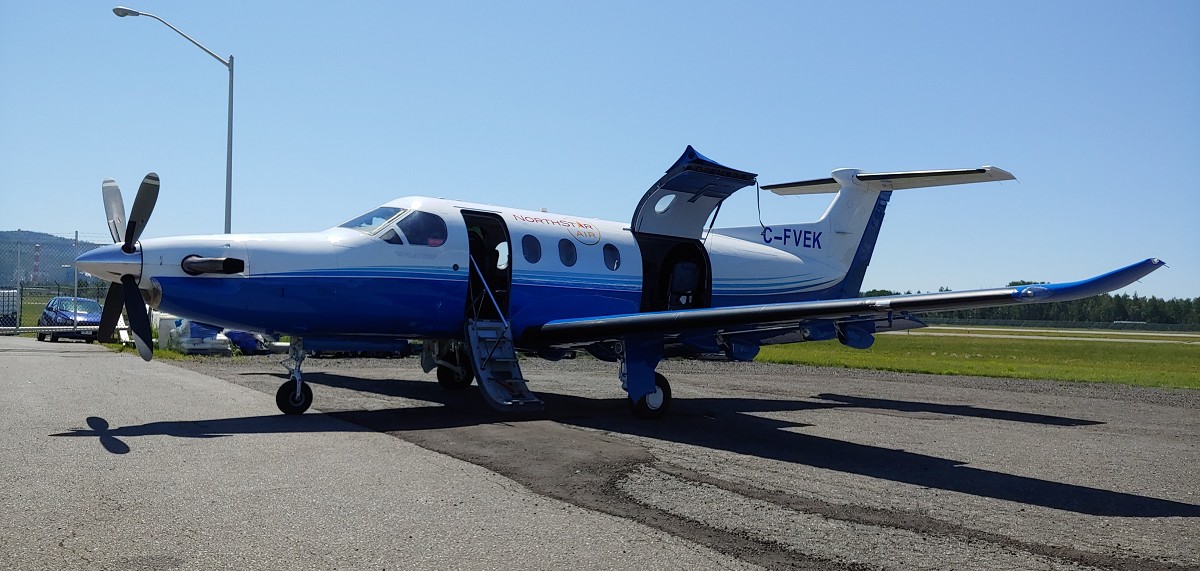 ---
Through the past months of restrictions, we always aimed to help those in need. Whether it involved the transport of injured or sick dogs/cats/birds, delivering dog food and medicines or safe drinking water to communities in dire need, we did deliver!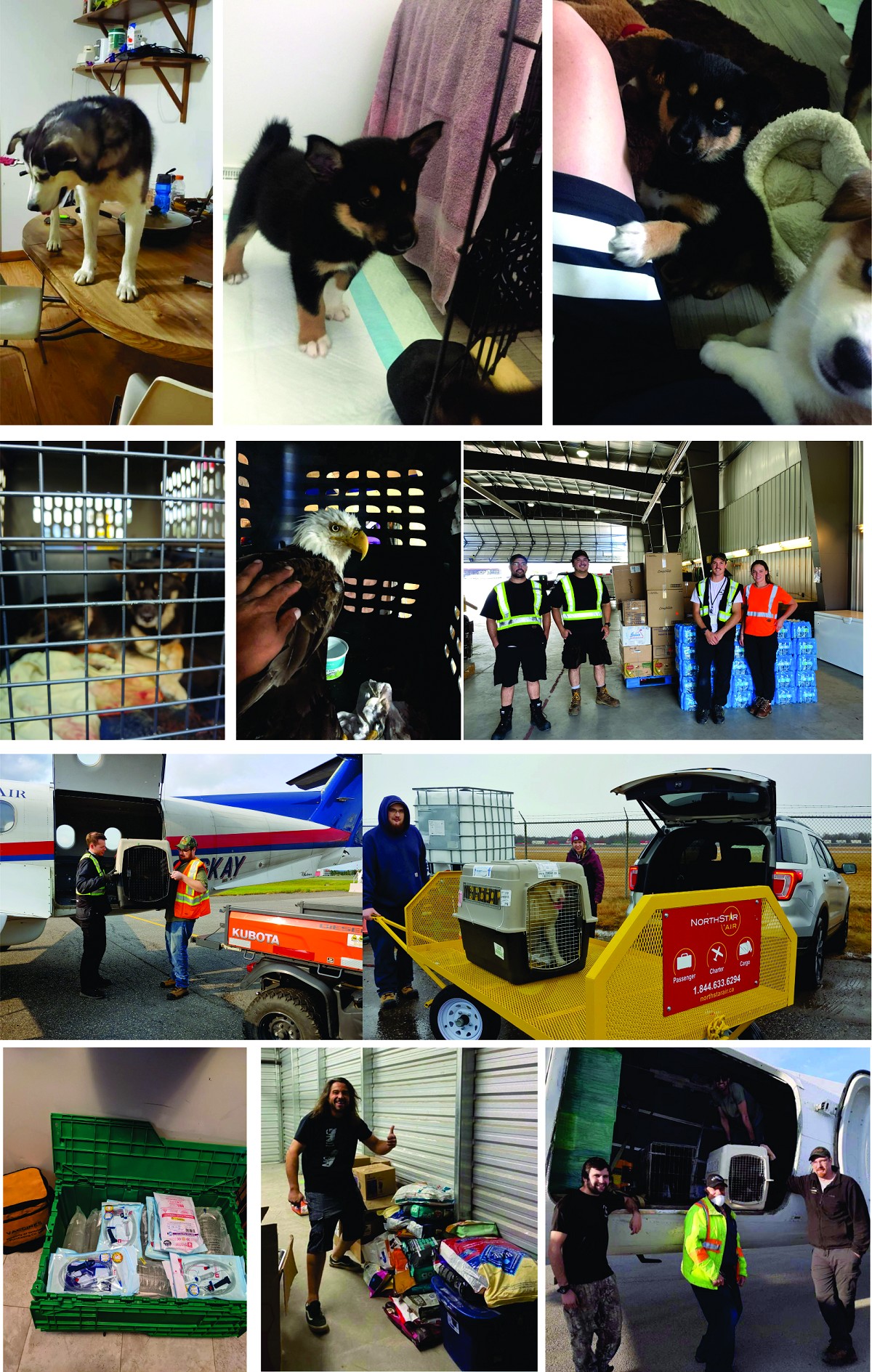 ---
Our Next Generation cargo practice offers maximum safety to our customers, employees and communities we serve. These enhanced safety features allow us to deliver cargo not only into the far North in a safe manner but to all our communities that we serve, helping to mitigate the spread of the COVID-19 virus.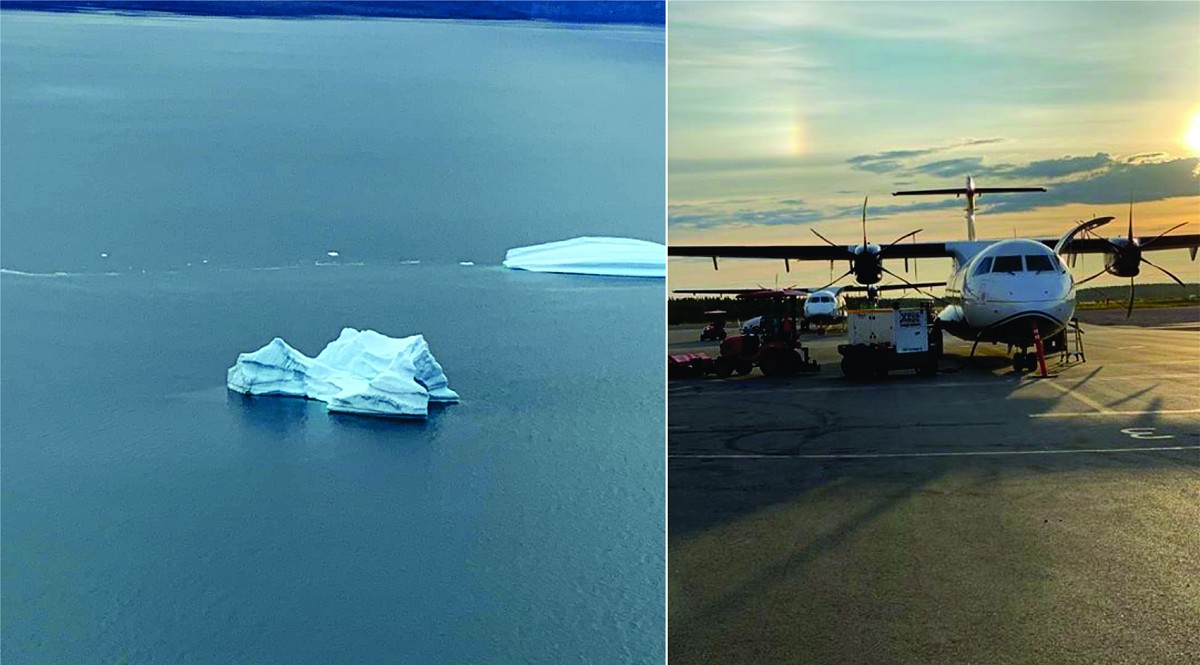 ---
With safety measures in place, flying with North Star Air is extremely safe! Social distancing, face coverings, health questionnaires and temperature checks for everyone!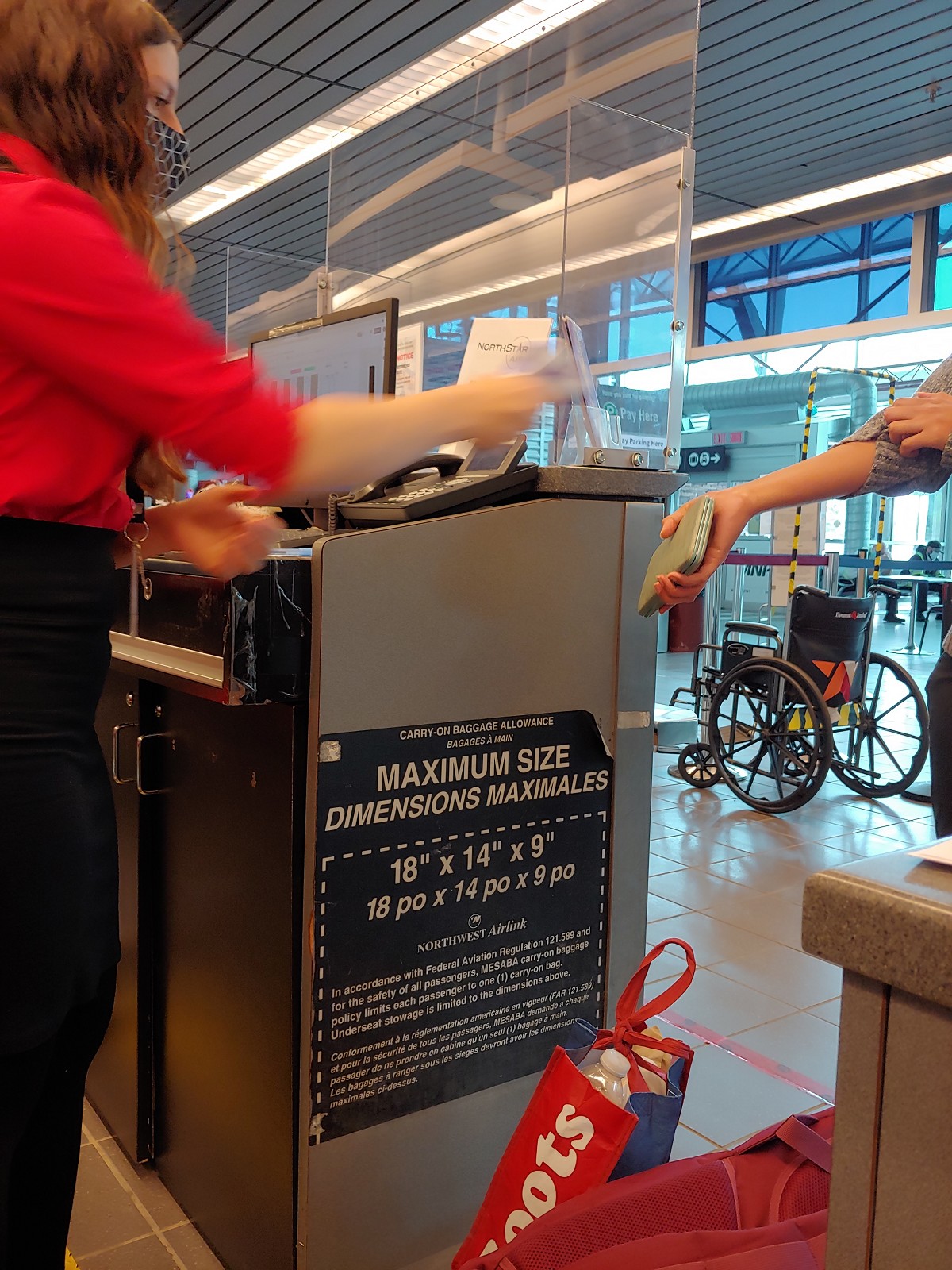 ---
So we weren't the best at planning an online BINGO, but could we do a LIVE BINGO? You bet we could! We were proud to host a youth and an adult BINGO for the evacuees of Neskantaga First Nation during their stay in Thunder Bay in November. Local businesses donated prizes, food and venue facilities. It was such a fun day!

---
December was a busy time for North Star Air. The need for the RCMP Toys for the North campaign was ever more urgent in the North this year due to the pandemic. We were proud to deliver over 2,500 toys to remote First Nations children this year! Take that COVID!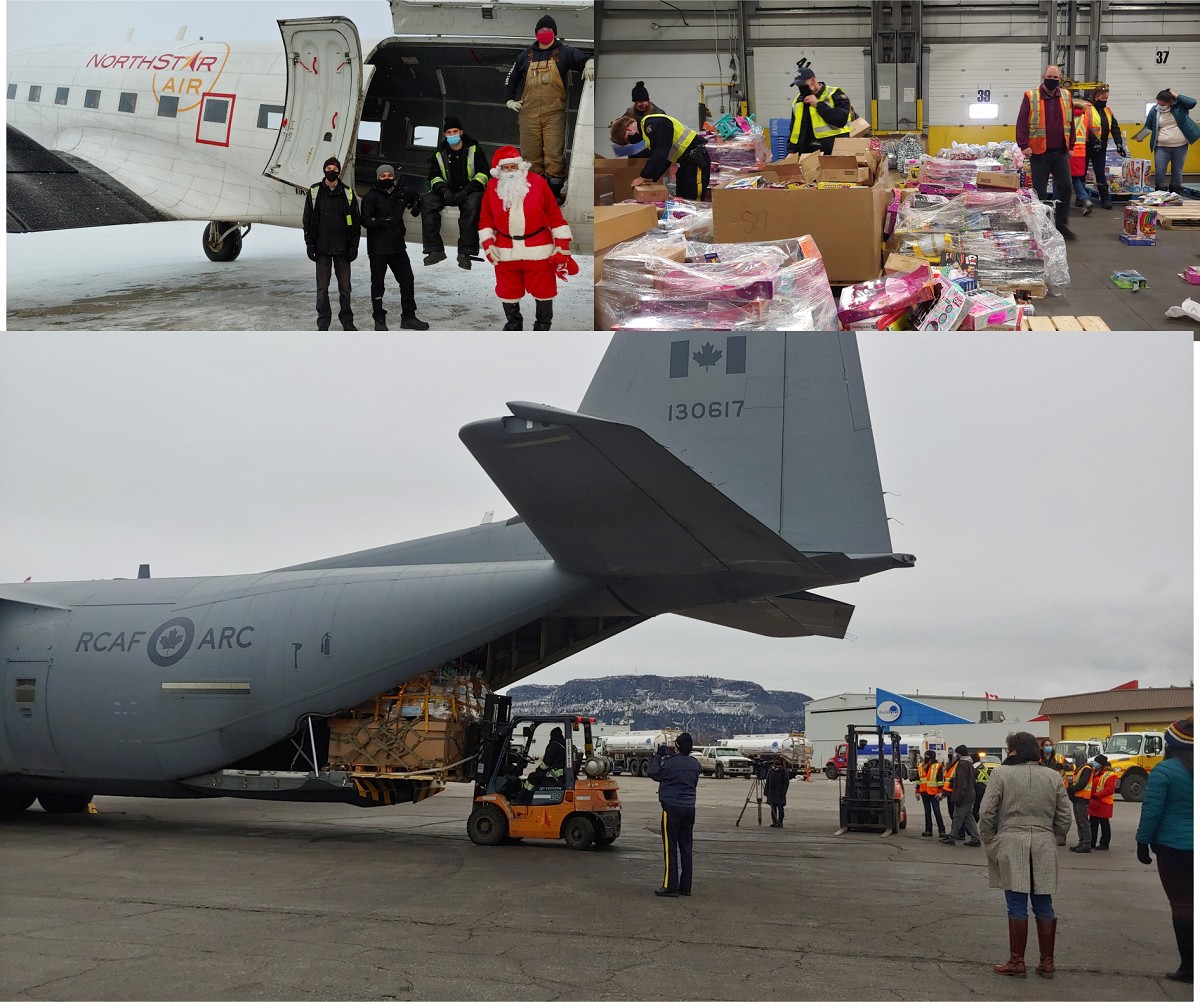 ---
The final weeks leading up to Christmas found all the elves at North Star Air busy preparing for the best time of the year!

---
Newly appointed in June of this year, President and COO of North Star Air Jeff Stout, as seen in the link below, presents a donation to Shelter House Thunder Bay. "This last year has been challenging in ways that many of us will never understand, and I am thankful to support Shelter House which supports others." Well done sir!
https://www.tbnewswatch.com/local-news/shelter-house-gets-20000-in-new-donations-3205999
---
Well folks, let's close the door on 2020…..and give tribute and remember those that we lost, and remember all that we gained during this tumultuous year. With vaccines to fight this virus already being administered in our region, we can only hope that 2021 will be sooooo much better!
Wishing you all good health and all the best in 2021! Take care and stay safe!