Wake the Giant Music Festival is back!
And North Star Air wants to send you and a guest to this world-class event that celebrates inclusivity and Indigenous culture!
Congratulations goes out to the organizing team for this years' Wake the Giant Music Festival! On Saturday September 16th, Thunder Bay will once again be home to the annual Wake the Giant event with a list of performers that you won't want to miss!
Held at the Thunder Bay Waterfront, the list of performing artists include Deadmau5, Dean Lewis, Ruby Waters, Thunder Spirit and more!
Wake the Giant is a cultural awareness project aimed at creating a more welcoming and inclusive city for Indigenous people, youth and their communities. The movement started in Thunder Bay in 2019. The music festival is a celebration of all cultures with a focus on Indigenous artists and musicians. More information on Wake the Giant event can be found here!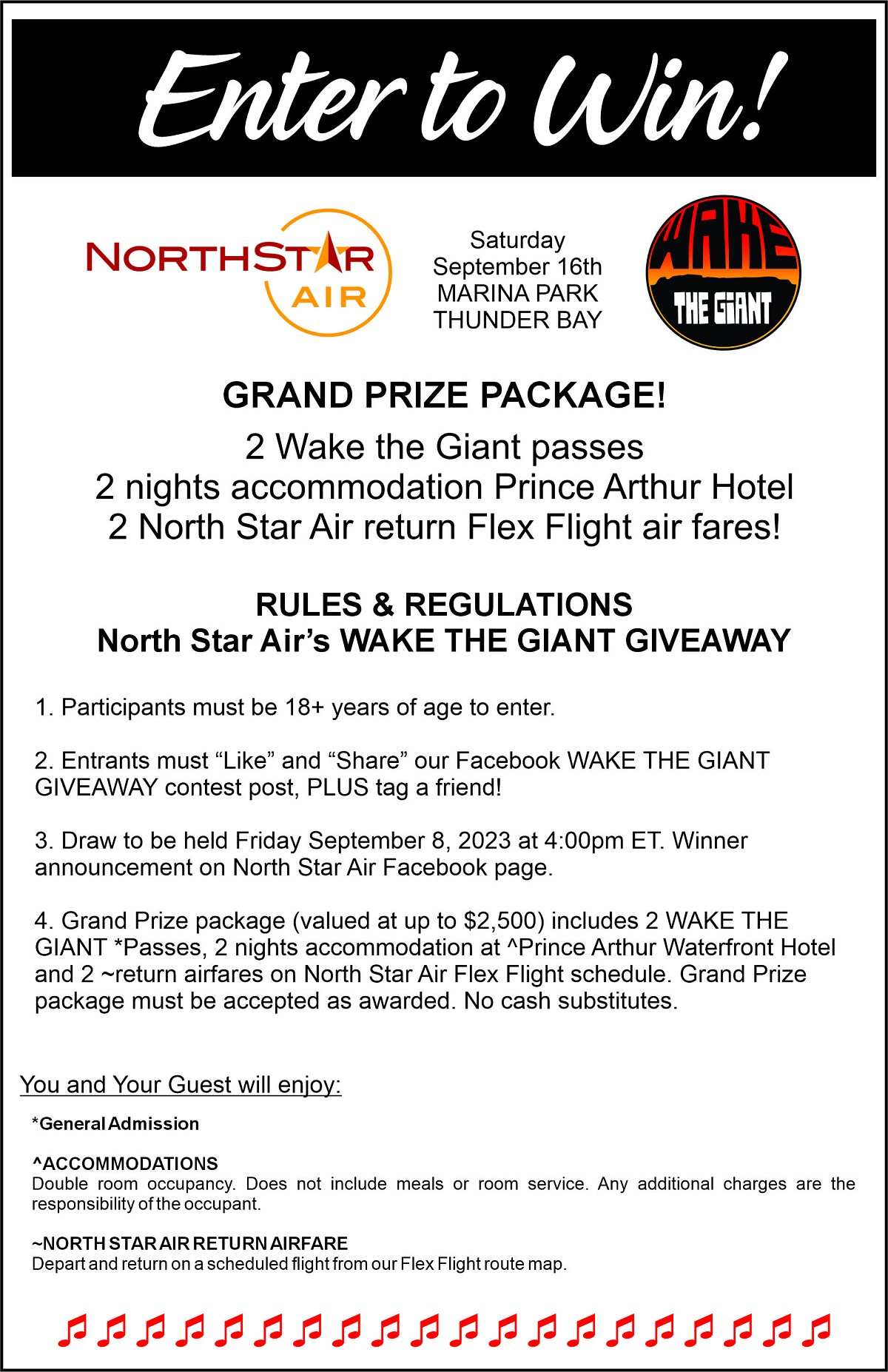 #wakethegiant #northstarair