Small Parcel & Envelope Services
Small Parcel & Envelope
Connecting
People.Businesses.Communities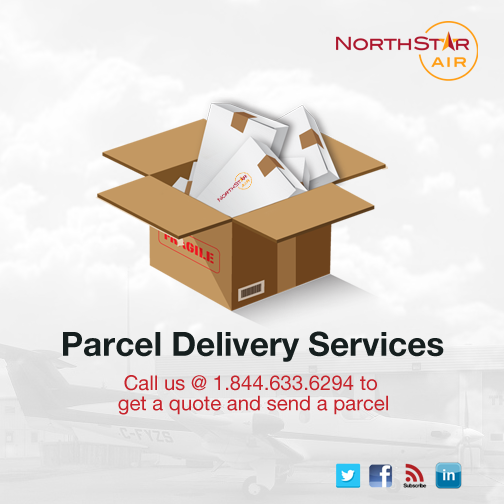 North Star Air ships small parcels and envelopes by air throughout our Flex Flight networks. This service is available for small parcels that weigh up to 16 lbs at a flat rate of $20.00 (HST included). Envelopes weighing less than 5 lbs can be shipped at a flat rate of $10.00 (HST included).
Today you can ship small parcels and envelopes as follows
From Thunder Bay and/or Sioux Lookout base to:
Bearskin Lake, Big Trout Lake, Cat Lake, Wapekeka
Muskrat Dam, Round Lake, Sachigo Lake
From Red Lake to:
Deer Lake, Pikangikum and Poplar Hill
From Pickle Lake to:
Bearskin Lake, Neskantaga and North Caribou Lake
If it's over 16 lbs the shipping rate is $1.25 (HST included) per pound.
For more information, please contact reservations @ 1.844.633.6294.